VDB Arabians
VDB Arabians is a small breeding farm of Arabian Horses in the center of the beautiful 'Kempen' in Belgium.
It all started in 2006 with the birth of a little chestnut partbred filly named FARYDA ( VD Ghillian x Shakira ).  This little filly amazed everybody who laid eyes on her. Attitude, charisma and outstanding Arabian type.  She attended many shows during the years to come, and became multiple Champion in Show and she proves to be an excellent broodmare.  Her, for now, only son VDB FARAJ  ( by Massai Ibn Marenga) , has followed his mother's footsteps, and became himself an International Champion in Show.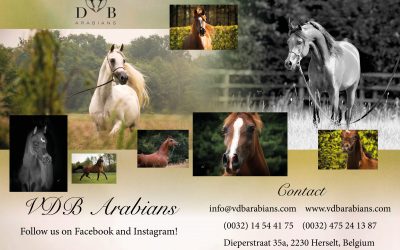 New VDB Arabians flyerdesign made by Lore Beckers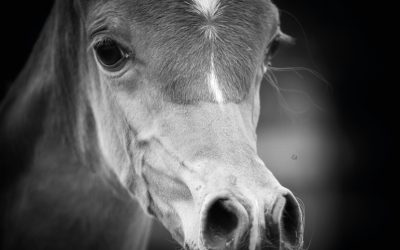 Introducing VDB Sha'lann!"Very happy to introduce you to our newborn colt by Shadi Al Khalediah (F Shamaal x Layan Al Khalediah) out of Bint Alianna (Padron's Psyche x Focus Alianna)   VDB Sha'lann !"VDB Arabians
Do you have any questions?
You can contact us by mail, phone or the contact form on this website.
Best wishes,
VDB Arabians
Follow us on social media
VDB Arabians
Dieperstraat 35a
2230 Herselt (Belgium)
E-mail: info@vdbarabians.com
Phone: +32(0)14/ 54.41.75